Tag Archives:
snack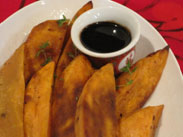 Who knew a root could taste so good! This recipe is a delicious, simple way to get your Vitamins A and C, fiber and potassium all wrapped into one side dish. Purchase the darker, thicker skinned variety of sweet potato that is small to medium sized with smooth, unbrused skin. Store raw potatoes in a cool, dark place – do not refrigerate. continue reading →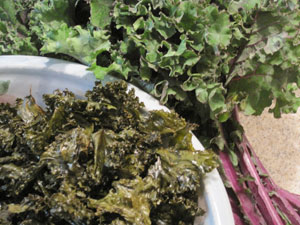 …Can't Stop Eating 'Em!
Try these tasty morsels and get a good dose of Vitamins A, C, folic acid, calcium and iron – a veritable powerhouse of good for you nutrients!
Choose richly colored, relatively small bunches of kale, avoiding any limp or yellowing leaves. Store in the coldest section of your refrigerator for no longer than 2 to 3 days. Remove the tough, center stalk before use. continue reading →