Tag Archives:
strawberries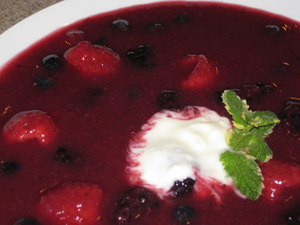 (serves 10)
Ingredients:
3 cups strawberries, hulled
3 medium nectarines
3 medium plums
2½ cups blueberries
1½ cups fresh orange juice continue reading →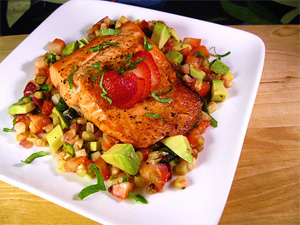 (4 servings)
Spring strawberries and scrumptious salmon!
Ingredients:
4- 6oz salmon fillets skin on
2 Tbs. olive oil, divided
½ tsp. kosher salt
½ tsp. freshly ground black pepper continue reading →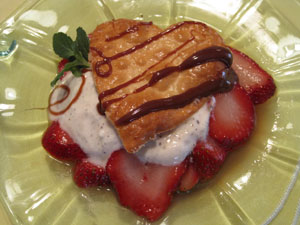 (serves 4)
Treat your honey to this quick, good for you valentine treat this year. It says I love you in so many ways.
4 wonton wrappers (use a heart shaped cookie cutter for V Day!)
1 Tbs. unsalted butter, melted (can substitute lower fat)
2 Tbs. plus 1 tsp. sugar (can use Turbinado raw cane sugar or a sugar alternative) continue reading →